Tours are currently not being offered due to COVID-19. Please check back later.
Immerse yourself in Costa Rican culture while supporting local families!
Clara Vista works with locals to create their own businesses and support their families. In 2017, we hosted a 6-week training program on entrepreneurship led by Aprende y Emprende. During the course, 15 women created business plans for their own initiatives. Since then, the Municipality of Santa Cruz and members of Clara Vista have met with the women to check on their projects, discuss challenges, and support local initiatives through grant-writing. This year, Clara Vista implemented a micro loan program; locals can now apply for an interest-free loan in order to develop their micro businesses.
Due to the increasing number of tourists in the area, Clara Vista is now connecting our new neighbors with tours of Venado, where you can experience typical Costa Rican life. You not only get to learn about the culture but are also invited to be part of the locals' lives and share a unique moment with them. Learn about our tours and local entrepreneurs below!
Tours of Venado
Our entrepreneurs
Venado is counting more and more entrepreneurs everyday, especially women. Some of them -such as Maribel, Miguel, and Chayul- are the main actors of the tours of Venado that we organize. All of these entrepreneurs will be delighted to interact with you and offer their services. If you don't speak Spanish, don't worry! Send us an email or come to the Community Center and we'll be happy to help you.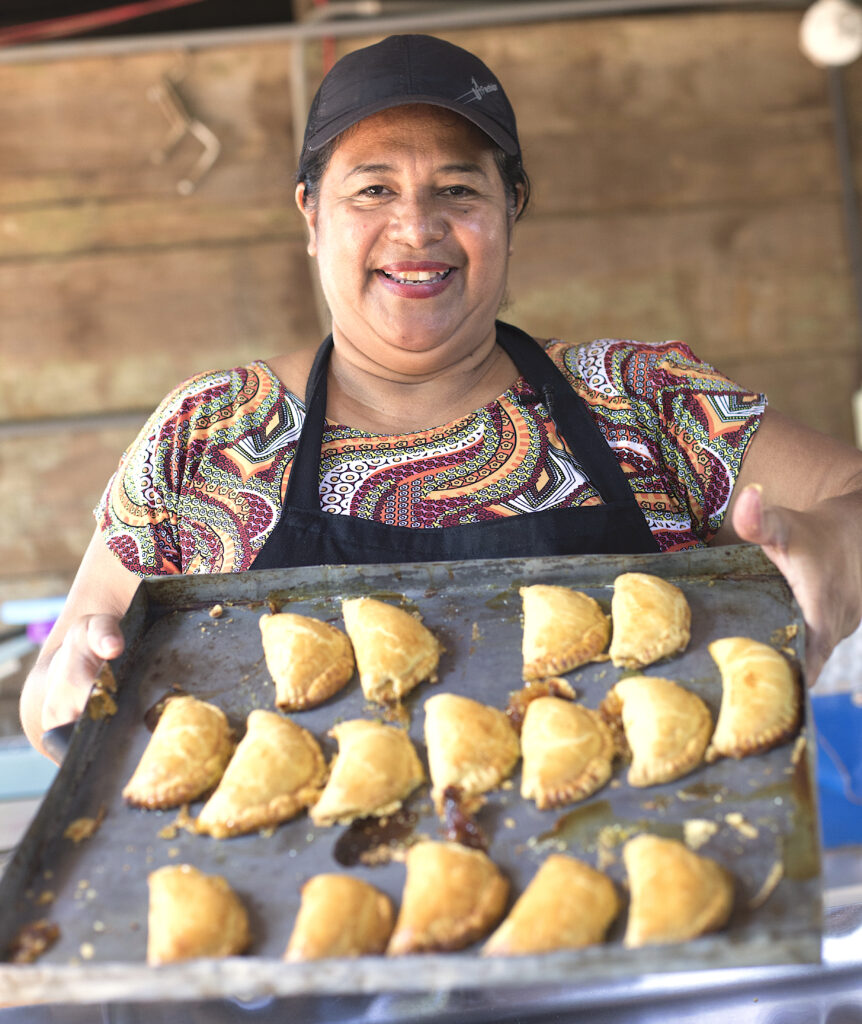 Maribel's Bakery – Learn how to make empanadas!
Clara Vista helped several women in Venado apply for a grant to start their own businesses, with support from the Santa Cruz Municipality. Out of hundreds of applicants, Maribel was one of the three grant winners in the Guanacaste region! With this grant, she was able to purchase a new oven and flour mill to start her own bakery. She now sells delicious baked goods and even pizza to nearby markets – you can buy them right at Juanita's pulperia on the Venado soccer field or order them directly from her!
Learn how to make empanadas with Maribel! Book one of our tours to visit Maribel's house and learn how to make bread Tico style in her traditional adobe oven.
Location: Maribel's house – CLICK HERE for Google Map. We can also arrange someone to meet you at the Community Center on the Venado soccer field
Menu: click here to see her delicious breads, pastries, cakes, and pizza!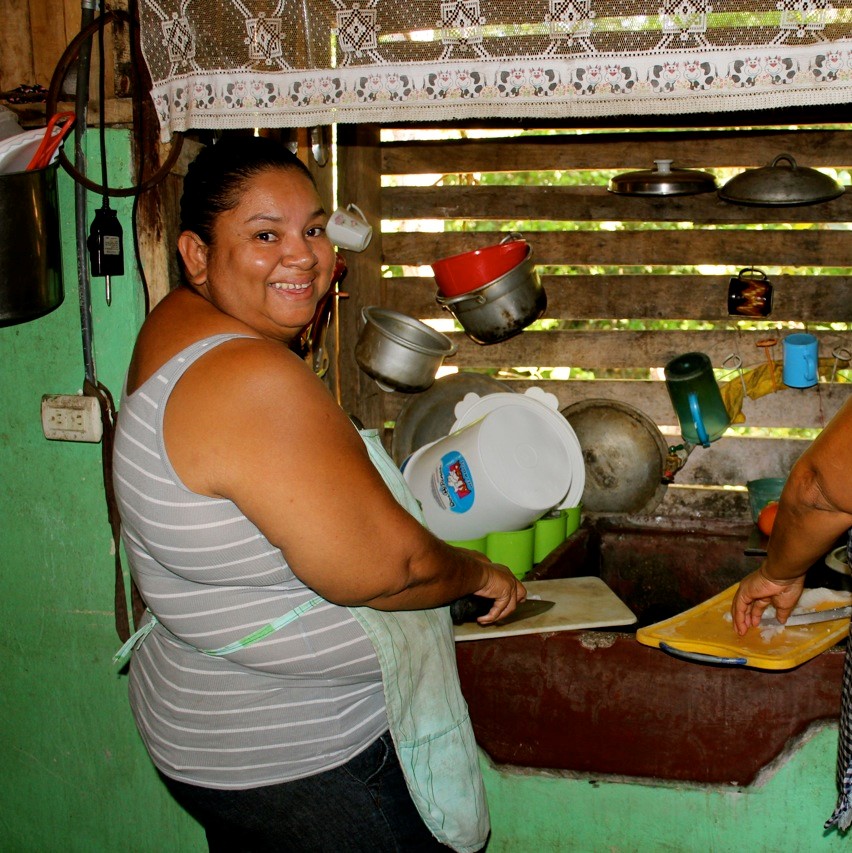 Leida and her daughters' typical food – Eat like a local!
There is no denying that this family has an entrepreneurial spirit. While Leida's huband Gilbert is behind the bar, Leida and her two daughters are at the Restaurant! Stop by or place your order to eat there or to take away; they will be delighted to serve their delicious food. The Restaurant features many local favorites like gallo pinto (typical Costa Rican rice and beans), ceviche, seafood, roasted chicken, and even hamburgers! If you are lucky, they might also have fresh fish for sale!
Come enjoy breakfast, lunch, or dinner for a reasonable price! 
Cost: Approx $10 a plate
Location: Venado Plaza (Soccer Field)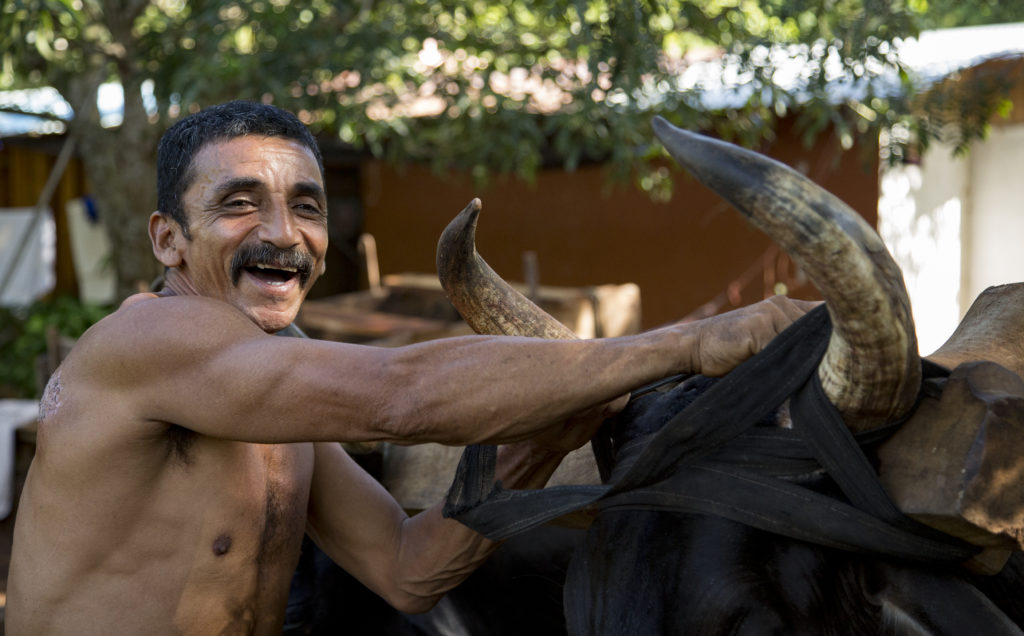 Ox Cart Tour – Get around Venado in style!
Join Gerardo (locally known as Chayul) on an authentic ox cart ride and enjoy a truly local experience. Book your tour of Venado and Chayul will take you on a cultural experience unlike any other! Whether you go through the luscious jungle or to the serene beach of Venado, you'll definitely have some stories to tell when you go back home.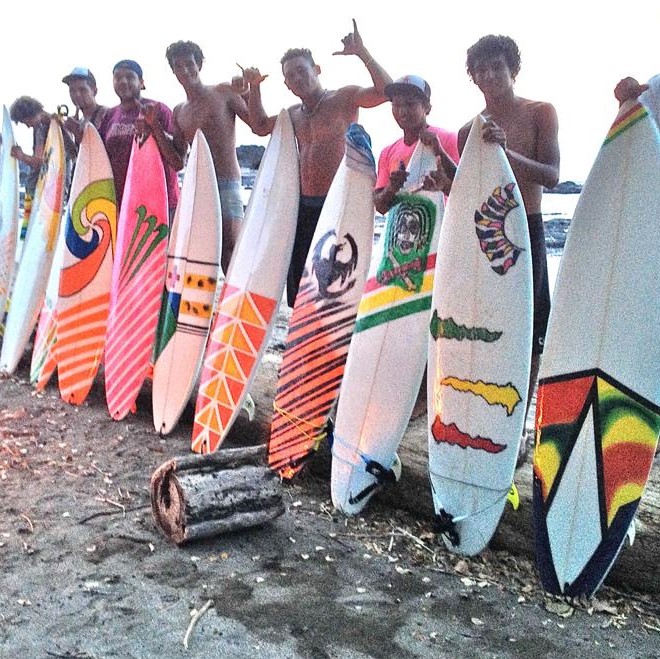 Rent surfboards hand-made from local surfers!
Who knew surfboards could promote community, environment, health, and small business? The Surf Mentor Program does just that. In January 2015, Gary Stone (an affiliate and co-founder of Clara Vista) taught 15 surfers how to build and repair surfboards. The boards are available at our Community Center for the community to share and to rent to tourists.
Please note you will be liable for any board repairs!
Cost: $20/day per board
Location: Inquire at Juanita's market on the Venado Plaza (Soccer Field), or at the Community Center. They will walk you over to the Community Center right next door to get your boards. CLICK HERE for Google Map.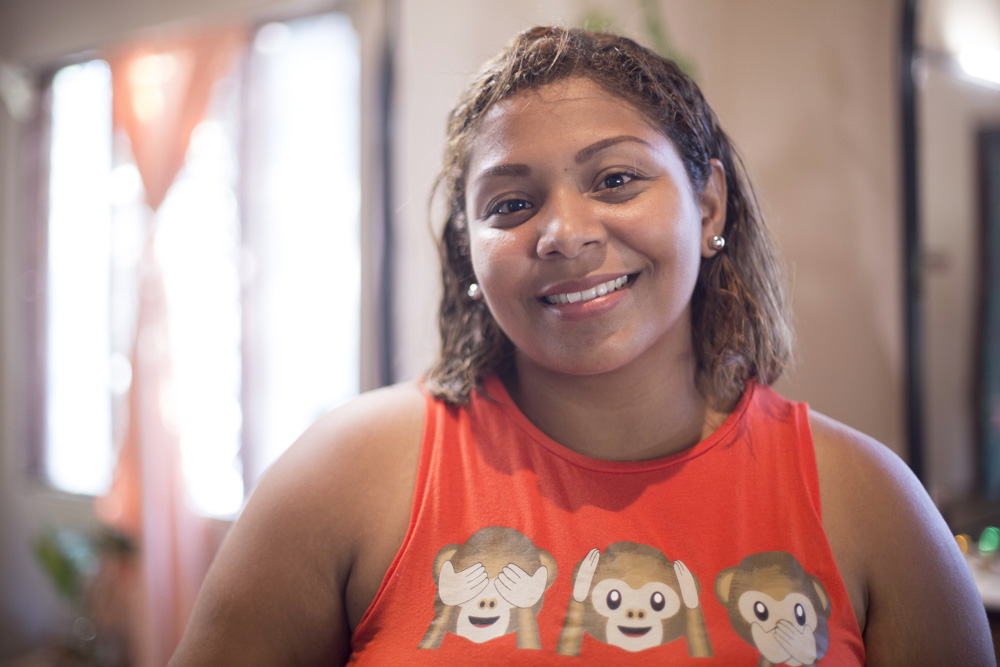 Raquel's Salon – Get a haircut!
After sitting classes to become a professional hairdresser, Raquel decided to open her own hairdressing salon! Talented and kind, she now welcome people from Venado and the surrounding area. Whether you want a simple haircut or something fancier, she will be happy to attend you. Did I mention that Raquel is the first candidate of our micro loan program?
Cost: $15/haircut

Location

: Venado Plaza (Soccer Field), CLICK HERE for Google Map.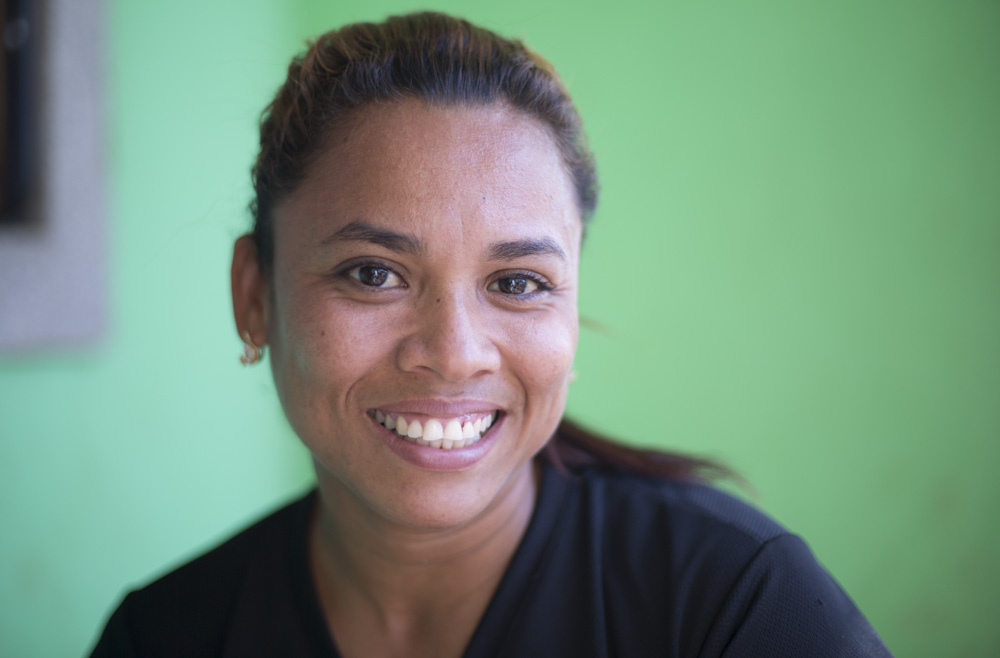 Silvia's beauty business – Get your nails painted!
Mother of 4 daughters, Silvia has been painting nails for many years. Whether you want to come to her house or have her come to yours, she will make herself available. Silvia has completed nail courses in Santa Cruz and has many different choices of quality nail polish!
Venado's secondhand store – Give away things that you don't use!
Do you have old cloths, jewelery, games, or anything else at home that you don't use? Bring them over! They will be put into community use or end up in the secondhand store of Venado where locals can buy them at a great price.
Location

: Community Center, Venado Plaza (Soccer Field), CLICK HERE for Google Map.