The Venado Community Center
The Venado Community Center is a platform for community-driven initiatives. It is a fun and safe place for community members to gather, learn, and express themselves. The center is made up of two houses renovated in January 2014 with the help of 30 volunteers from Venado.
The center is staffed in the afternoons by our Community Center Manager, Carmen Leal, and Assistant, Cindy Arroyo, who are both residents of Venado. Thanks to our internship program, international volunteers have kept the center open full time.
During a typical day at the community center, you'll find the computer room and the children's center open from 4-6pm. The center is filled with laughs, smiles, singing, and dancing. Some larger events are also hosted at the center, including Dia de Ninos, where 150 people gathered to celebrate Venado's children and the annual Christmas Party where every child receives a present.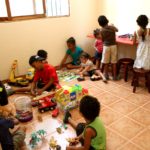 CHILDREN'S CENTER
The Children's Center provides a space for kids to play after school from 4-6pm. When the Venado Community Center opened in January 2014, the Stone family arrived with nine 50lb bags of donations from the community of Rye, NY. Bags were stuffed full of toys, musical instruments, art supplies, sports equipment, etc.  With these donations, we were able to start the after-school daycare. If you are headed to Costa Rica and would like to bring donations – we are always looking for new toys, paint, bids…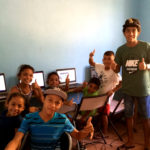 COMPUTER EDUCATION PROGRAM
At the Community Center, the Computer Lab is a free place for locals to learn computer skills and connect to the rest of the world. Training interested individuals in computer programs increases their opportunity to get a job – which are hard to come by in Guanacaste. Physically, our program provides a secure room with eight laptops, basic office furniture, teaching materials, whiteboard, and an A/C unit. Clara Vista also employs a local to give computer classes.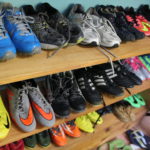 THRIFT SHOP
The Thrift Shop sells donated goods at discounted prices. This empowers locals, teaching them that they can earn things instead of relying on donations. If you're traveling to Costa Rica – pack with a purpose and donate your old clothes, jewelry, sports gear, etc. to the second hand shop.  All sales go right back to the community center!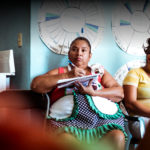 ENTREPRENEURSHIP
Clara Vista works with local community members to create their own businesses and support their families. In 2017, we hosted a training program where 15 women created business plans for their own initiatives.  Since then, the Municipality of Santa Cruz has hosted monthly meetings to check in on their projects and provide a forum to discuss their challenges. The Club 4-S supports those women in their projects, especially related to organic agriculture.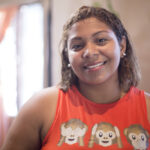 MICRO LOAN PROGRAM
In 2019, Clara Vista started a micro loan program so that local entrepreneurs could make a loan without interest to help them develop their micro businesses. Thanks to it, our kind and talented Raquel was able to buy all the material and products that she needed to properly start her business here in Venado. The locals getting a micro loan also get to sit classes to learn how to develop their businesses, how to use Excel and manage their finances, and how to speak English.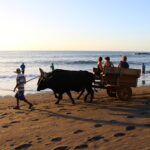 RURAL TOURISM
Due to the increasing number of tourists in the area, locals now offer tours and activities in Venado, so that you can learn more about their wonderful local knowledge and traditions.
Find out about the tours HERE.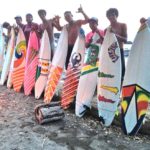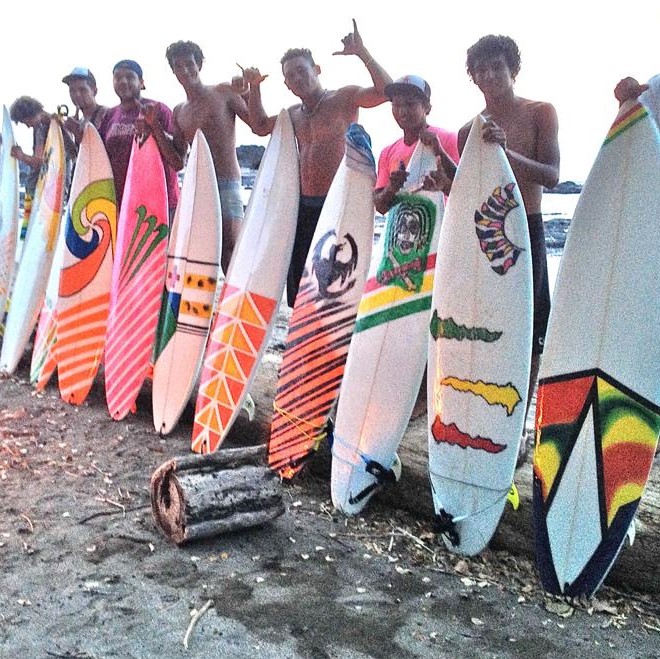 SURFBOARD RENTALS
Who knew surfboards could promote community, environment, health, and small business? The Surf Mentor Program does just that. In January 2015, Gary Stone (an affiliate and co-founder of Clara Vista) taught 15 surfers how to build and repair surfboards. The boards are available at our community center for the community to share and to rent to tourists. Come and rent yours!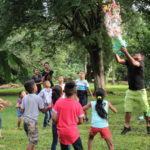 FUN
Having a strong sense of community is important to Venado and they have identified "fun" as a priority.  Since 2017, the Fun Committee has organized community events such as movie nights, Dia del Ninos, a Bingo, and the annual community-wide Christmas party.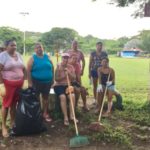 ENVIRONMENT
Clara Vista has worked on environmental projects in Venado since 2011. Over the Venado has one four blue flags through the National Blue Flag program. Venado has an active cleaning committee that hosts monthly cleaning campaigns across the village.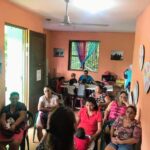 HEALTH
The CEN (Education and Nutrition Centers) comes to the Community Center once a month to give nutritious milk to the moms and their children. A nutritionist also comes to give workshops on nutrition, organic gardening, and health to the people.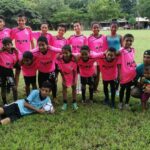 SPORT
Recently created, the Sport Commitee organize soccer games, and more!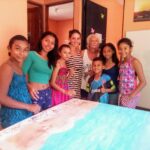 ART CLASSES
Thanks to your donations, we've been able to start giving art classes to the children and teenagers. Some teenagers even created a group where they paint and make jewels in order to sell them; a great way for them to have fun while earning some money!